Commercial Snow Removal Parking Lots
|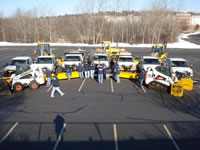 Tompkins provides commercial snow removal services to customers throughout Massachusetts and southern N.H.
Tompkins has a large variety of equipment including dump trucks, snowplowing trucks, wide selection of loaders, and bobcats as well as sanding and de-icing equipment. Additional Equipment is readily available. All of our trucks are radio dispatched and are always available 24 hrs / 7 days a week.
We offer full winter commercial snow plowing and removal services for our customers.
Whether you require snow plowing for a parking lot, grocery shopping area, medical facility, movie theater, industrial lot, office building, driveway, or walkway, Tompkins can provide you with 24-hour snow monitoring service enabling customers the peace of mind their property will be maintanined regardless of the weather outside. This also includes snow removal / relocation services throughout the entire winter season.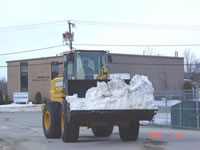 All of our workers clear designated areas before you arrive to your parking lot. We recognize the importance of having clean, well- maintained, and safe commercial areas to ensure the easy flow of traffic in business locations. Ease and accessibility are priorities for us when we work with our commercial clients.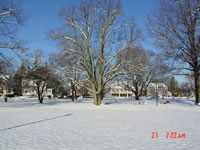 Category- Snow Removal Costs
^ Back to Top